Transforming the colonial archive: From a hidden colonial trove to an interactive decolonial counter-archive


Fall 2020 - Ongoing

Cecilia Järdemar, Konstfack
Nadia Campo Woytuk, KTH
Rob Comber, KTH



"Transforming the colonial archive" is part of a larger project called "Reframing the Encounter" run by Cecilia Järdemar, Freddy Tsimba and André Yoka Lye, which set out with the goal to return of an archive of glassplate negatives and films photographed by Swedish missionaries in the Congo Free State between 1890 – 1910.



Despite the immense cultural value of the images, they have remained hidden, kept both in private attics by heirs of missionaries, and in piles of uncatalogued boxes in the archive of Svenska Missionsförbundet and now Etnografiska museet.

The aim of the project was to work collaboratively with artists and a group of female engineers in the Democratic Republic of Congo, and, going forward, a broader Congolese public, in order to explore what an interactive archive object could be, an object that when finished will be placed in the National Museum in Kinshasa and the Congolese villages where the images were once created.

Following the onset of the travel restrictions by CoViD19, the collaborative and localising work in Kinshasa has had to be reformulated into mostly digital collaborations with a smaller number of participants.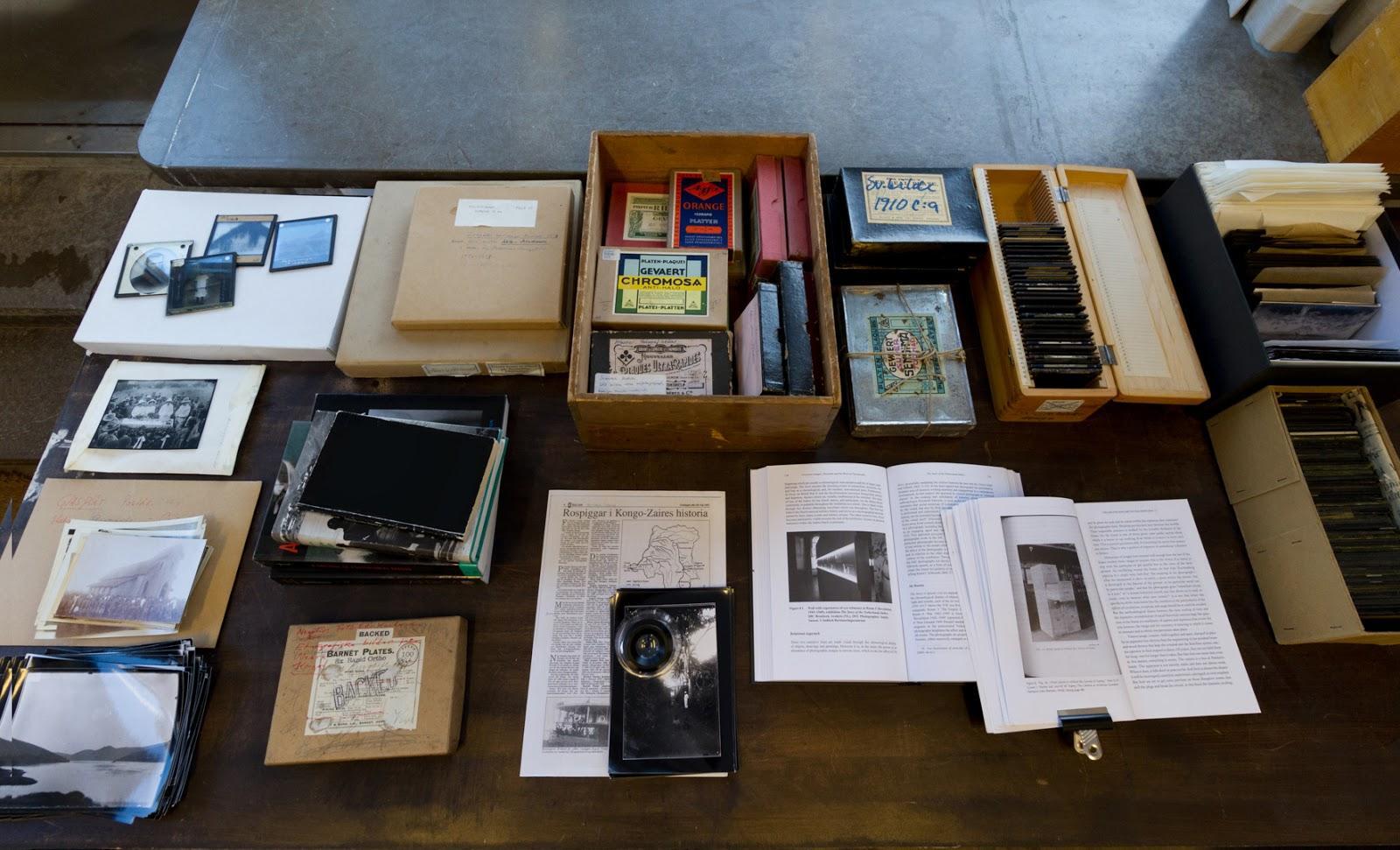 Photo: Cecilia Järdemar
We're currently using a research through design methodology, drawing from postcolonial computing methods, where rather than seeking 'data' to try to solve a problem 'for' people, we seek to engage in conversations, encounters, in a reciprocal manner.

As a first prototype, we've built a small analog slide projector, which can be moved around, allowing for playing with different projection surfaces, putting yourself in the projection… almost as an overlay play between the "now" and "then".
The projector uses an old slide projector lens, and a flashlight, so when the flashlight is removed, it can be turned around for individually viewing the slides in daylight.
Drawing from Cecilia's previous work (her book and exhbition Les archives Suédoises), and previous and ongoing conversations with Congolese and Swedish contacts working with the church and in the source villages, we've started thinking of different mediums that allow for collective retellings, and also ways where people can situate themselves and their experiences within the archive - as a possible way to trouble the colonial framing of the archive.
70 printed images travelled from Stockholm to Kinshasa, where Cecilia and Freddy set up a viewing in an outdoor courtyard, inviting citizens, friends and collaborators to view and discuss the photographs and the prototype.
These conversations highlight yet again the immense urgency to return these images to their sources and to allow people to understand and retell their own history.
Photo: Cecilia Järdemar
Photo: Cecilia Järdemar